Celebrity supporters in alphabetical order: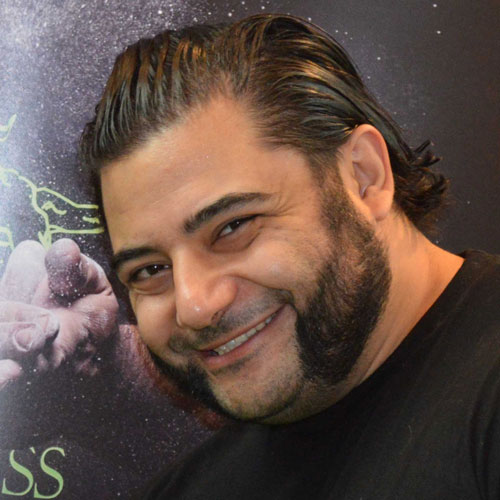 Strongman 2011 and 3 times world record holder (beer barrel lift, front hold 20 kg, yoke-walk 555.2 kg over 10 m)
"I consider the NURMI Study to be an important project that is worth supporting and would take part myself if I were not still preparing for several Strongman record attempts."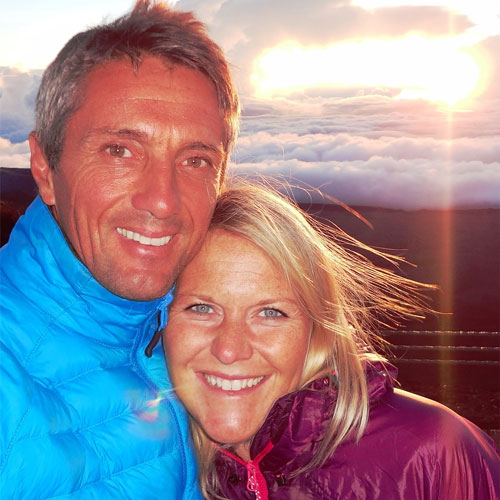 MMag. Eva & Helmut Dollinger
Eva Dollinger is a former world-class triathlete, sports scientist, kinesiologist and sports psychology coach. Helmut Dollinger is a former successful racing cyclist, coach and developer of the web4trainer training platform. Eva and Helmut run Dollinger Coaching GmbH, a wide-ranging consultancy service for athletes.
"Many of the athletes who consult us are 'experimenting' with their diet!
They want to have more power and balance by choosing the best nutrition for their sport, so of course a scientific study of the link between vegetarian nutrition and performance is of particular interest."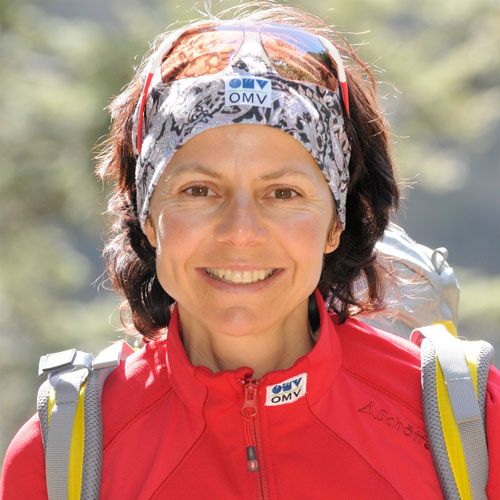 is one of the most successful women mountaineers in the world. She has climbed all 14 eight-thousanders without the use of supplementary oxygen and without the help of porters.
"The Nurmi study is unique and will help to highlight the link between nutrition and sport for those who remain to be convinced. A nutritious, purely plant-based diet promotes good health and makes it possible to achieve top-class performances, both physical and mental. Some of the benefits I experienced when I went over to a purely plant-based diet were a distinctly shorter recovery time between stages of training, improved sleep and an altogether very positive outlook on life. The work of Dr Katharina Wirnitzer and her team is eminently worth supporting."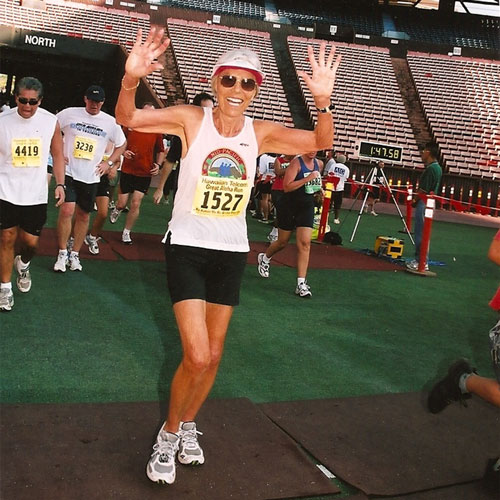 Ironman Triathlete – Author of: A Race For Life, The CHEF Cook/Rawbook, Senior Fitness, Lifelong Running
"People all over the world look up to and admire athletes, so it's important to show that nutrition plays an important role in the success of athletic performance. The NURMI study is very important in that it will provide scientific evidence as to how an athlete's diet affects performance."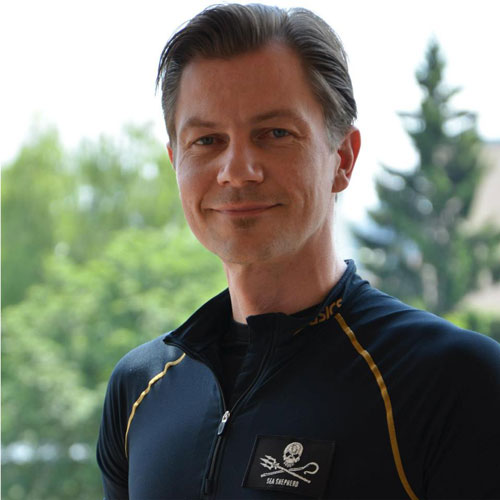 Vegan marathon runner, triathlete and Ironman, he founded and runs Laufen gegen Leiden (Running against suffering), an organization that offers athletes the opportunity to devote their running to protecting animals and the environment and collect donations for suitable organizations.
"I support the NURMI Study because it is very important to me that knowledge of the undoubted compatibility between veganism and sport should emerge from the shadows. It is astonishing how many advantages of the healthiest-possible lifestyle are still derided, both by inexperienced athletes and even by people who should know better such as coaches and dieticians.
I am pleased that it is finally possible to carry out such an important study at such a high scientific level and therefore am delighted to support it."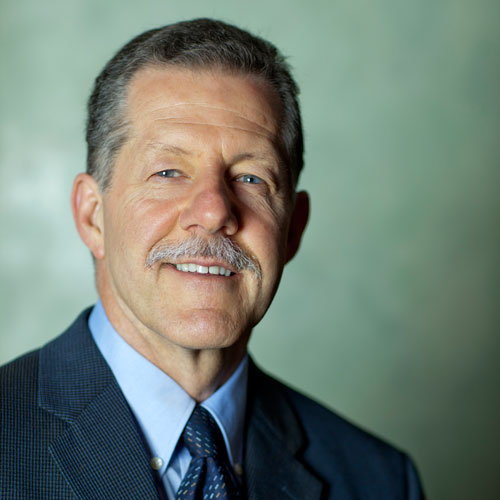 Prof. Dr. Mark Messina (PhD, MS)
Ernährungswissenschaftler
Faculty Director, Loma Linda University, School of Public Health
Loma Linda, California (USA)
"Determining the impact of dietary pattern on exercise performance is an important goal and one that warrants more research. The NURMI-study has the potential to further our understanding of this relationship. I strongly encourage all runners to participate in this exciting study."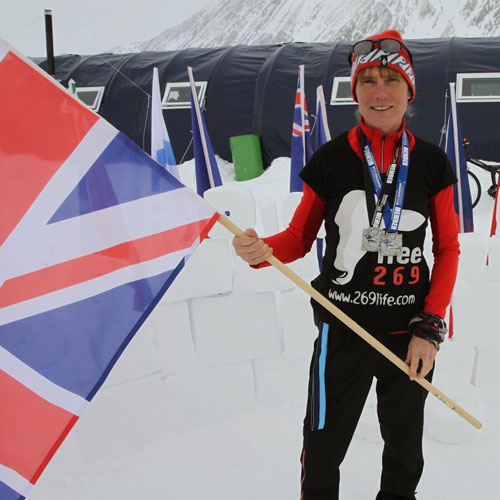 is an Elite Marathon runner, triple World Record holder, lifelong vegan and Animal Sanctuary owner who has dedicated her life to the promotion of an ethical vegan diet through sport and it's benefits to the environment, animal welfare and global sustainability.
"I wholeheartedly support the NURMI study as it is such an important breakthrough in the promotion of a vegan lifestyle – especially with there being so little documented research on the benefits of a plant based diet available. I have been vegan since the age of 6 years old, built all my muscle mass on a plant based diet and continue to sustain my career, year in year out, injury free and with no on-going medical conditions or need for supplementary intervention. I believe this is a key element of a plant based diet the general public should be made aware and is often ignored. Very often, people imagine that high impact and intense sporting activities are the domain of the young and that the body's ability to perform becomes diminished as it grows older. However, the ability to 'perform' is mainly dictated by the ability to train and if this can be sustained then performance diminishes with age at a far slower rate. There are so many myths and misconceptions attached to a vegan diet and it's inadequacy to both achieve and sustain sporting excellence and I am so proud and pleased to be involved in this exciting and innovating study."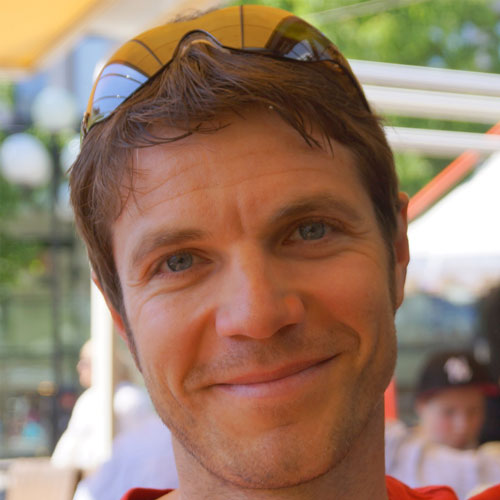 Self-employed psychology coach at MANA4YOU, several times Ironman finisher (including fourth-best Austrian at the Ironman world championships in Hawaii), winner of AXTRI in Norway, the most difficult middle-distance triathlon in the world, and finisher in the most difficult mountain-bike stage races, Cape Epic in South Africa and Transrockies in Canada.
"I support the NURMI study because healthy nutrition plays an important role in my life. I have noticed considerable changes since becoming vegan. Top vegan athletes such as Scott Jurek have already shown that outstanding performances are possible on a purely plant-based diet. I am even more delighted that the aim of this scientific study is to examine the connexion between nutrition and sporting ability."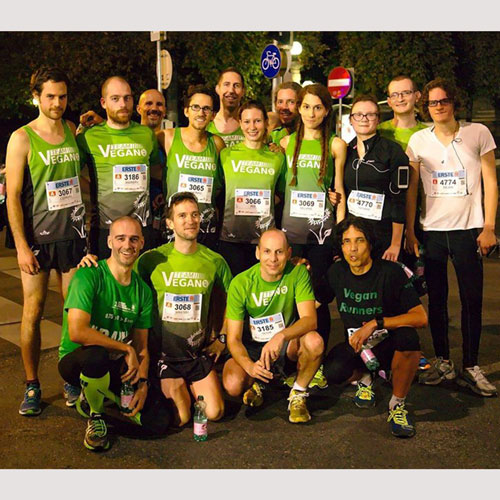 Sports section of the Austrian Vegan Society
"The main aim of the Team Vegan.at sports club is to give a practical illustration of the ability of sportsmen and sportswomen who follow a vegan lifestyle. It is precisely for this reason that it is very gratifying that a competent group of scientists has come together to carry out an objective and wide-ranging comparative study of the nutrition of long-distance runners. It is hoped that a large number of athletes will take part and that they will be just as enthusiastic about the idea of the Nurmi Study and the unique opportunity it affords as Team Vegan.at."